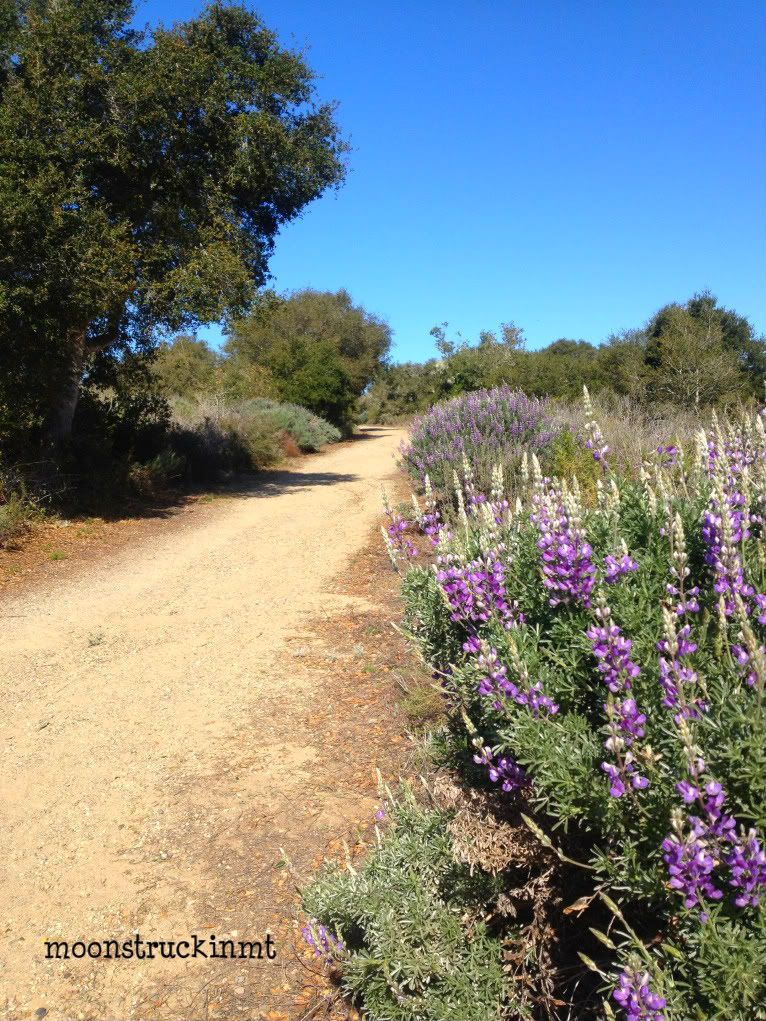 Well, it's finally here! My last week on the road. Well, for awhile anyways. I, mean, really who are we kidding here? I think I was born with a passport in one hand and a fully packed suitcase in the other. But I'm getting ready to hang up my gypsy shoes and head on home to Missoula and settle in to being a full-time student and house-dweller once again. The thought of rooms, and a real kitchen with a real oven and space to spread my kitchen tools out on, to roll out pastry, and a yard with grass for Daisy and Chloe to lay in, and my garden....oh, my garden! it all sounds like heaven to this road-weary soul.
I have been in a daze for the last month, dreaming and planning, plotting out new beds and mentally scanning the yard and thinking of new designs, new flowers and plants I want to try. I want to take that sunny corner in the back yard and move in that raised bed, expand it to maximize vegetable production. I need to get my
mason bees
from the gentleman on Fifth St so I can make sure my flowers are happy, that my apple and cherry trees can bear an abundance of fruit. I hear that my roses have taken a beating since I've been gone so I'm just itching,
itching
, to get my hands on them and bring them back to life. I wonder how my bulbs have fared. Will they be up, bobbing in the breeze, happy to see us? I had to laugh when I read
Nici's
recent blog about her garden day-dreaming. I could so relate.
So the girls and I are prepping and packing, handling those last minute details that need to be handled before we head off on our long road-trip north. I'm excited, jittery, ready to get going. I can not wait to leave this....
Clovis, NM otherwise known as Motorhome-Livin' Hell
for this....
Home Sweet Home
but I am really, really sad, anxious and distraught about leaving this....
The fam at San Simeon Pier
My sweet husband is going to be staying behind with the behemoth (aka motorhome) to finish off the contract he is working and then, fingers crossed, he'll be taking an assignment closer to home. The plan is for him to come home on weekends, or for me and the girls to head to him on my school breaks so we can continue on with the Grand Adventure....with one foot mired in reality.
And the ultimate goal? Well, the ultimate goal is for me to bust my ass, complete my degree in Speech Therapy so I can then work alongside Erik while traveling the country...and, dare I say, maybe the world? I have a dream of working in Europe or Australia for awhile and if I can manage to get my act together and buckle down to the task at hand, this degree might give us the opportunity to live and work abroad for awhile. Ooh, now there's some motivation for ya!
But until then, I'm simply looking forward to the adventure before us. Tonight I'm
making magic
one last time (get your minds out of the gutter, people, I'm talking pizza!) in my tiny little oven. And I'll sit and drink a lovely Barbera wine with my husband, one that we picked up on our weekend excursion to the California wine country, and I'll soak in this moment, breathe it in deep, knowing I'll not be living this life for awhile to come.
And then Friday, I hit the road, loaded to the gills with Kitchen Aids and Cuisinarts, dog toys and strappy sandals. Missoula, here I come! A bit stressed, a bit weary but a whole lot of optimistic.