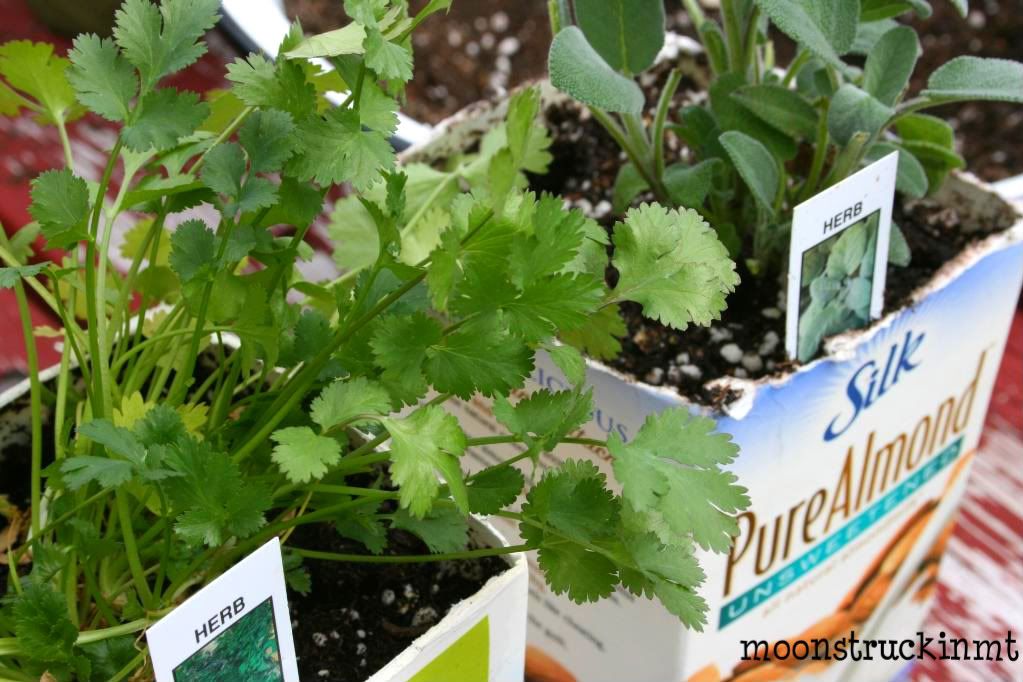 I started my "garden" yesterday. Nevermind that we got inches of snow two days earlier or that there was a Winter Storm Warning in effect for my region or that I live in a motorhome. Nope, it didn't deter me. That brilliant spring sunshine was glittering down, warming up my hair and hands and I looked over at the sad, listless cilantro that I'd been carting around and it was like a little bell sounded. DING! Time to garden!
I still find it surprising that even though I do live in a motorhome, that desire to get my hands in the dirt is
as strong as ever.
I'm like a baby sea turtle that will not be stopped from getting his flippers in the salty sea. I
must
garden even if it means I
garden contained
. Not my favorite but, hey, what's a travelin' gardener to do?
Not sure if I told you about this but, to add to my garden fever and in true optimistic gardening fashion, this year I took up
dig this chick's challenge of the Virgin Harvest
and decided to commit to attempt my vegetable garden in containers. Have you signed up? It's not too late!
So, my first challenge? (Well, besides the weather and the cramped, movable living quarters with lack of garden space). What should I use as containers? Hmmm, this was a tough one. Being mobile presents issues all on its own like limited storage space and the need for recyclable gardening containers. When the harvest is over, I just can't take them all with me and I wanted to find something I could use that would recycle easily at the end of the growing season, was portable enough to move around, was cheap (I really didn't want to sink a ton of money into pots or materials only to leave it all behind) and yet would give the mature plants enough depth of root to flourish. So, I racked my brain and came up with...milk cartons. What do you think? I know they won't work so well for lettuce and spinach but for the squash, tomatoes and herbs, I'm going to give them a try. By the way, any and all suggestions for alternative gardening containers from my fellow green gardeners out there would be greatly appreciated!
So, with the spring sunshine warming our skin, the dogs and I (well, they just laid there and supervised but, hey, I appreciated the moral support) hauled out the supplies and the lackluster herb plants and...ahem...dug right in.
A shell I picked up on the Outer Banks of North Carolina. Beautiful and functional. I love it!
The day before, on my trip to Missoula for my pastry class (the post is coming, I promise!), I stopped at our lovely version of a Whole Foods market and came across some seed packets that I just could not say no to. Again, unrealistic optimism at its finest. Even in our home, growing seedlings was a
shitload of work
and why I think I can be successful in a drafty, always cold motorhome is beyond my comprehension. Be that as it may, for better or for worse, the seeds made the trip from the
Good Food Store
to the Dillon KOA and were promptly, and with great ceremony, cooing and encouragement, deposited in tin cans originally meant for the recycle bin but which have now, instead, been drafted into duty as seed starting containers. We'll see. If they even sprout, it will be a small miracle but...I have hope.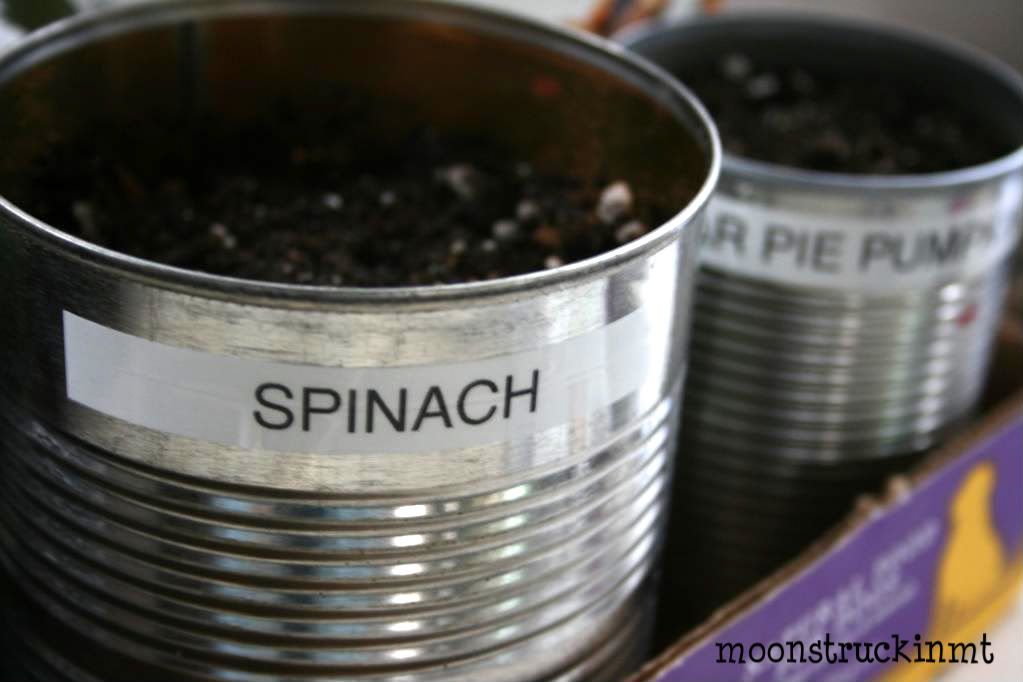 I am happy to report that the herbs looked immediately happier and more content in fresh soil with room to grow but I am sad to report that in a blatant attempt to quash my gardening optimism, no sooner did I have everyone planted, labeled and watered, Mother Nature let loose with an almighty thunderstorm and my freshly contained, baby-stage garden, the lazy dogs and I had to run for cover. Then we all watched dejectedly through the window as cold rain fell and the temperatures dropped. ....sigh...
But, that's ok. I'm still clinging to my unrealistic optimism.